EYEDENTITY
"In a world without borders, we are one"
Speculative Design / 2020 / Product Design / Collaboration



My Role: Conceptualizing, Data Visualization, Logic System Design, UI Design, 3D Mockups, Wearable Prototype


A wearable technology that carries an individual's identity based on some unique data personal to the users.

A wearable technology that carries an individual's identity based on some unique data. Currently an individual's identity is used solely for authoritarian purpose, identities are a mechanical part of our mechanical being. 'Visualizing identity' aims at challenging/changing the way identities are used and perceived, taking inspiration from thumbprints this new form of identity comprises of a person's Eye scan, Voice, gender, sex, job, music taste, language they speak, DNA.
The identity symbol is generated using eyes scans, voice and activities you engage in.
The wearable uses data harvested from our mobile phones and generates an identity symbol that communicates who you are. The symbol has numerous scenarios, when scanned at an airport it fastens the process of checking-in without documents such as ID cards, Passport etc. In social setups users can request access to someone's information or even "click" (touching) them together when your out on a date to check if you "click" with the other individual.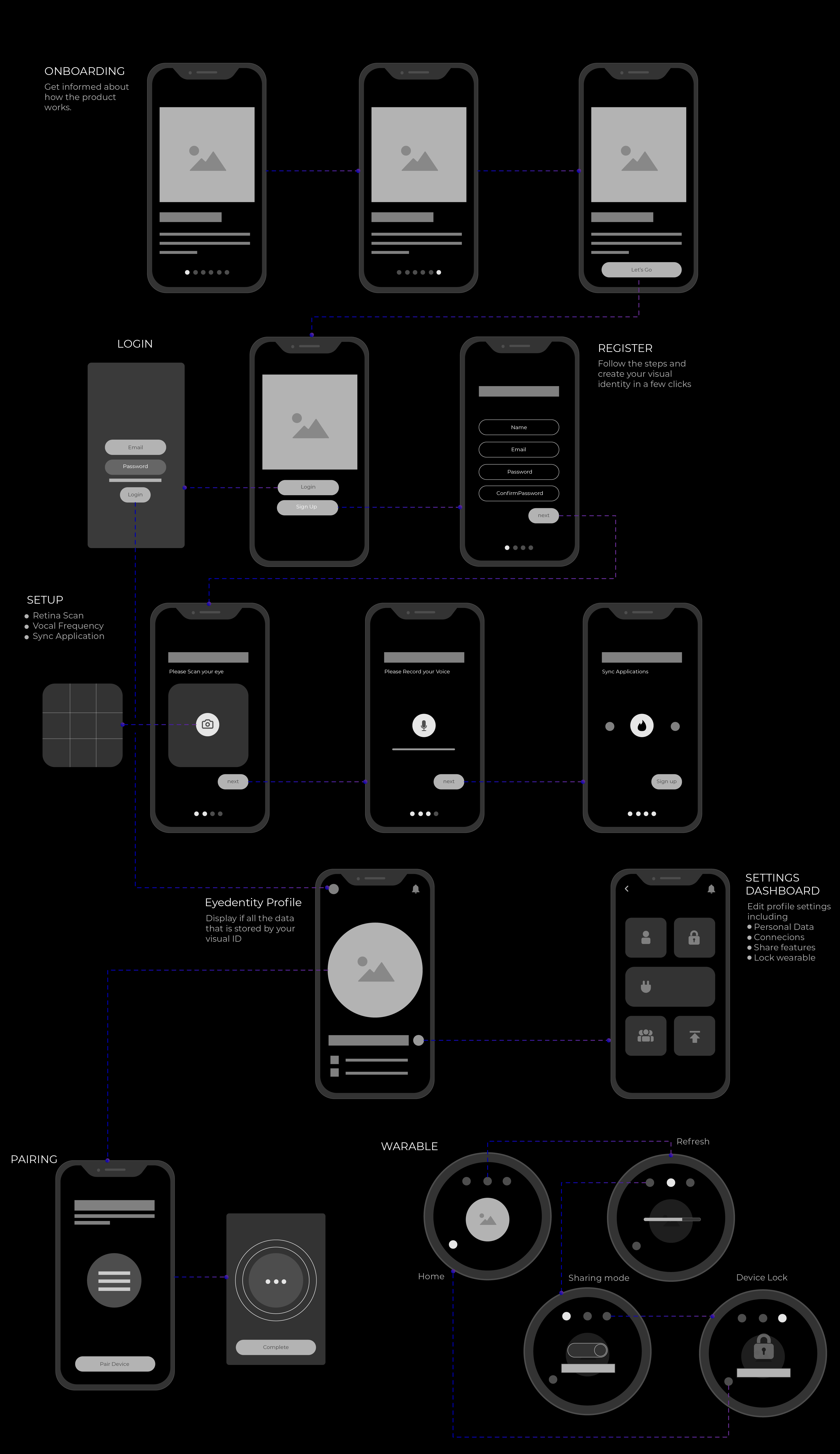 USER INTERFACE GUIDE
COMPONENTS
GENERATING YOUR IDENTITY SYMBOL



Step 1

︎︎︎


Iris Scan

Step 2︎︎︎
Voice Scan
Step 3

︎︎︎
Sync Activity wheel

PRODUCT SKETCH
The Wearable device & Accesory Adaptation.
The Other Earth
2014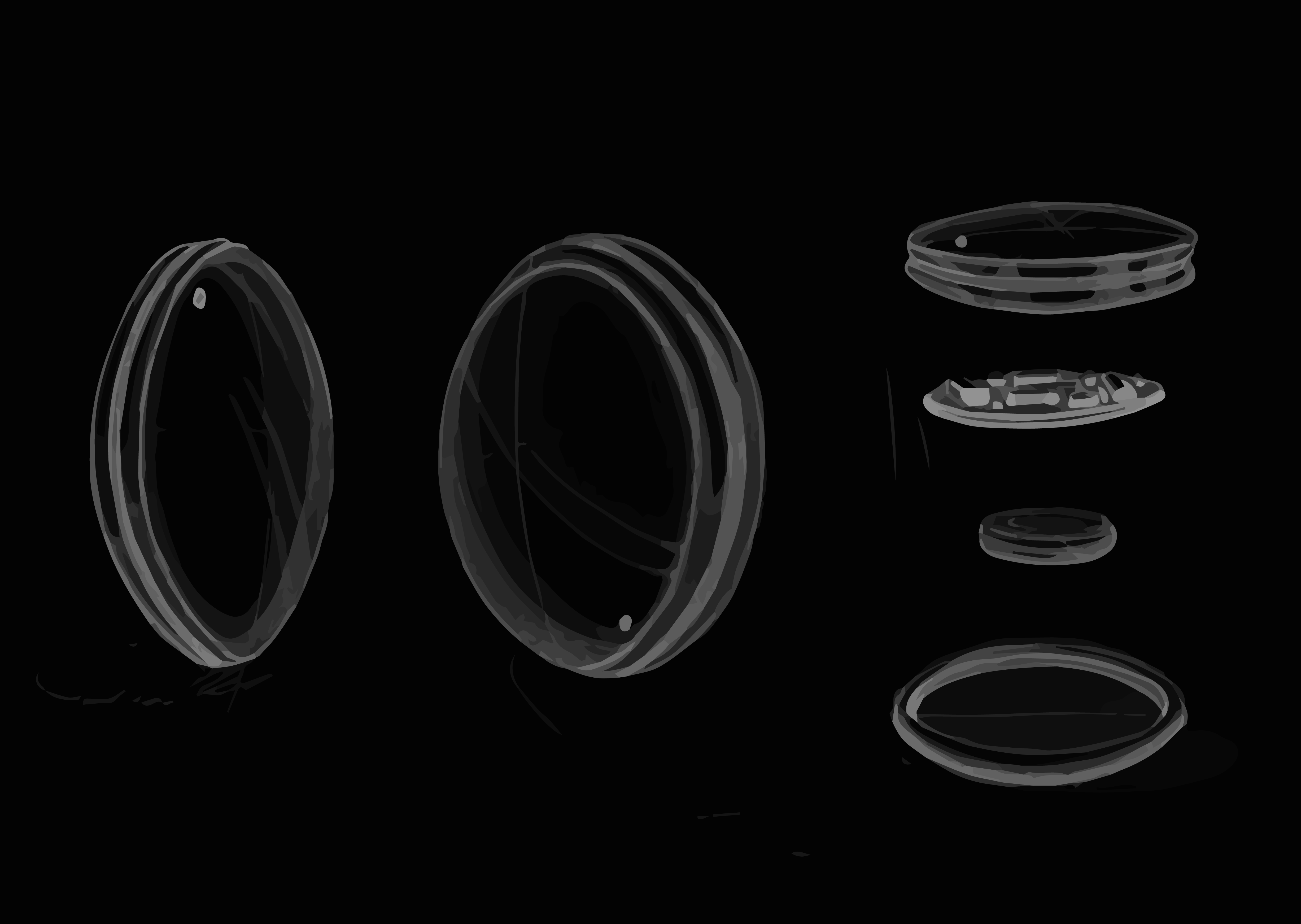 ---
WEARABLE INTERFACE
︎︎︎Touch & Share
Users can bump their devices together and exchange information and details about on another. Users also have the freedom to make certain information (in)visible.


︎︎︎Refresh
triggers the symbol to modify based on change in activity wheel.


︎︎︎Lock & Unlock
allows the user to freeze their device if its misplaced which can be triggered from the mobile app.


︎︎︎Home
brings you back to the splash screen of the device.

WEARABLE FEATURES
Integrated NFC chip︎︎︎
Touch & Share

Touch & Pair




DIVICE INTERFACE & LOCKING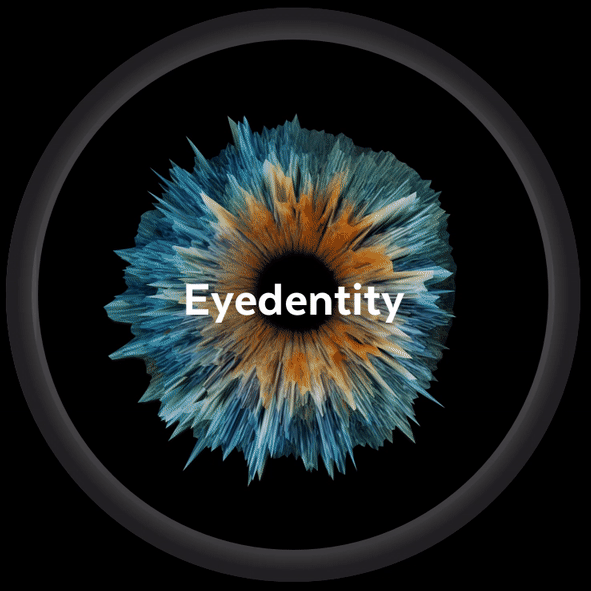 Pairing
Sharing
Device Lock
ACTIVITY WHEEL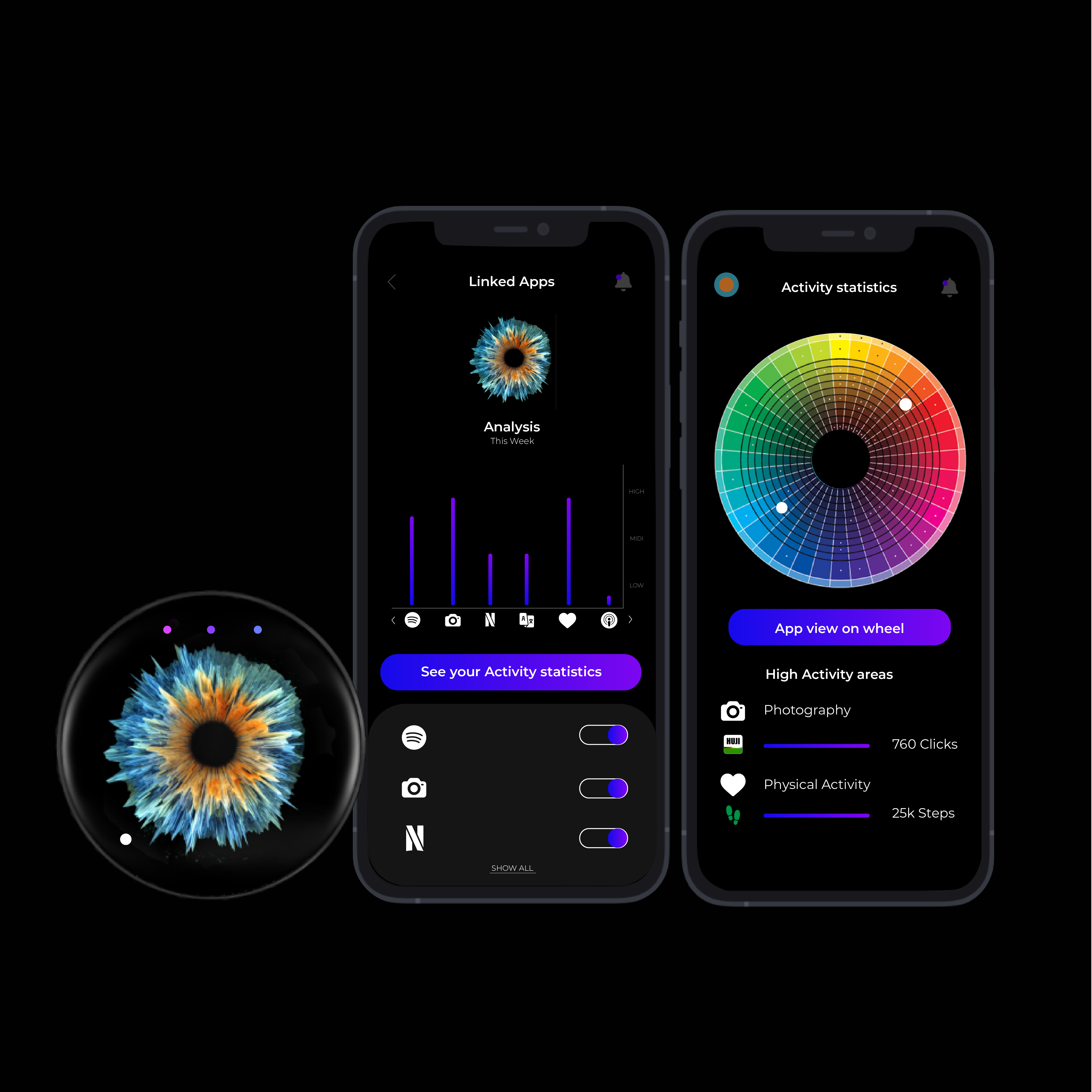 SYNC APPLICATIONS︎︎︎

The application allows users to link the applications on the phone this feature is responsible for the change of colors on your emblem. This element of the visual identity is used to understand the kind of activities or interests an individual is indulging in a span of one week and give the identity emblem a character and is understood by other individuals.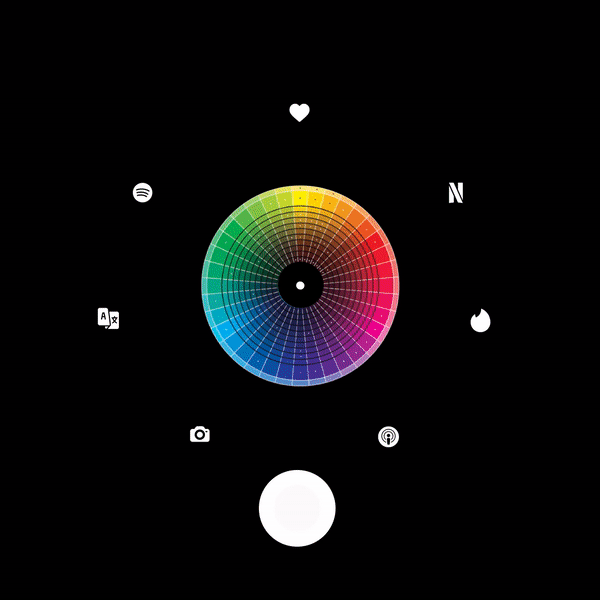 ACTIVITY-WHEEL︎︎︎

The application collects data on what applications are consistently being used. The application analyses the two most used applications and the colors of the Eyedentity emblem changes based on what color the application falls on the activity wheel.
Submitted as Visual and Experience Design project at University of Europe for Applied Sciences -
Credits - Reasearch & Development by: Pallavi Sen , Juheon Cho, Jakub Krehel
Cargo Collective, Inc. Los Angeles, Calif.