Life Extention Podcast
Technology & Magic, Society & Business
Identity Design / Website / Collaboration / 2021
My Role: Conceptualization, Identity design, User Interface Design

Visual Identity & Website design for a podcast channel discussing the life extension industry.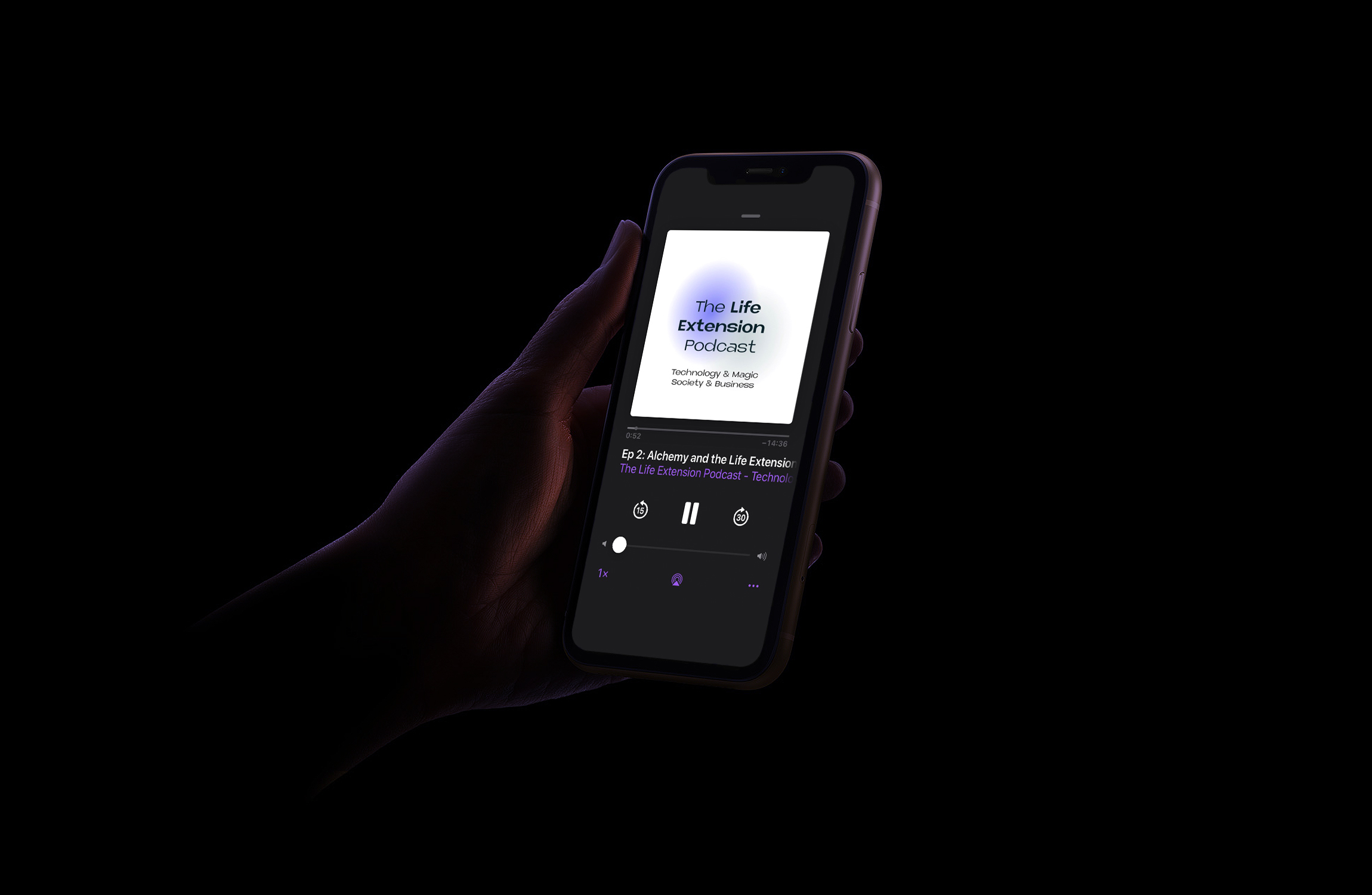 PROJECT BREIF
The Life Extension Podcast is an audio-podcast show that discusses and explores the new trends of radical life extension means to consumers. We were responsible for developing the visual identity and a website for the launch of the show.
Primary identity︎︎︎
For the visual identity the client's requirements were simple and clean design. The main focus point of the identity was the title of the show itself, which was designed as the primary icon.
Secondary Symbol︎︎︎
Form Generation
In addition to this a secondary symbol was designed to support the typographic visual and we concentrated on communicating 'life extension' as a core that would drive the iterations.
Iterations︎︎︎
We further explored the 2D iterations in in different views, grid arrangements and expanded them in an isometric view that gave rise to varying results.
WEBSITE
Visual Style︎︎︎
For the requirements of the website were simple and functional. We chose to expand the visual style of the website extending on the life extension iterations and designed a clean and modern website design with a simplistic user flow and a logical navigation system
User Flow & Wire Frames︎︎︎
---
Highlights & Features︎︎︎
A simplistic scroll down list of the published episodes and call to action redirects the audience to the chosen the Episode.
Designed with empathy for the user experience this page comprises of a brief description of the episode. Highlight: Click on 'Listen' to launch the podcast player.
An intuitive and logical navigation system that allows the audience to swiftly shuffle between episodes and the main list.
Freelance Project - in collaborartion with

Anastasiia Yezhyzhanska

.

Cargo Collective, Inc. Los Angeles, Calif.